I attended the Virgin Media Dublin International Film Festival 2021 online! Here's what I saw:
Shorts:
I'm not going to talk about every short I saw, just the ones that stood out to me. I have roughly 40 features to review, gotta cut corners. Quick two-line reviews as well as IMDb credit for more info if there is one-let's go!
The Invisible Boy: Not the first time I've seen this, but still really strong. Great atmosphere and really daring yet sympathetic framing of a young man haunted by his past after a little girl goes missing.
Solitaire: Cute, creative and intensely charming cutout animation about an elderly man confined to a wheelchair finding love. Wonderful use of the score and aesthetic choices.
4×4: Another Irish short, this time about two sisters contemplating their life's paths when faced with a difficult decision working on a farm. Quaint and evocative, really goes far to feel like a real conversation.
Scrubber: Absolutely demented look about a woman who becomes infatuated spying on her neighbour. Claustrophobic and extremely well-acted for a solo act, really holds your attention and gets under your skin.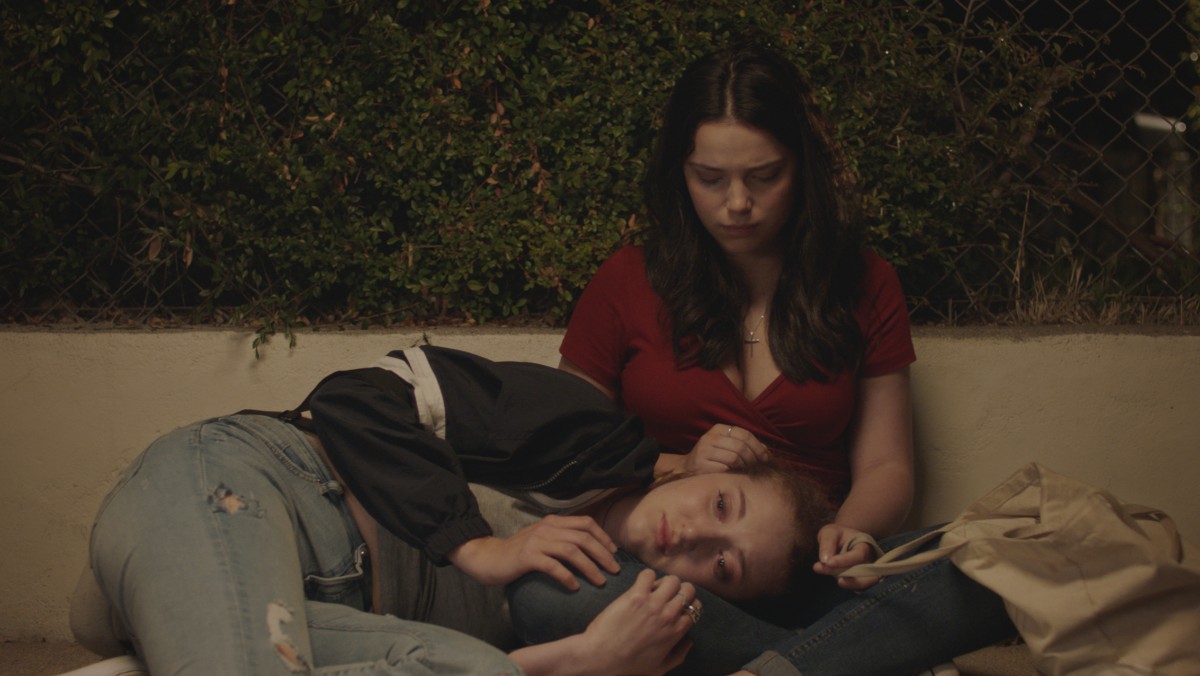 The Granny: This one is well shot and a really cute look at an elderly woman refusing to stop for a film crew interviewing a priest at her church. Really astute conflicts of tradition vs modernity in a naturalistic flowing way.
A Simple F*cking Gesture: Hilarious and rather relatable film about blowing out tensions at general rudeness. The escalation here is fun and it's got a really funny conclusion.
Cranberry Nights: Excellent and potently relevant exploration of what it means to be an immigrant in the United States. It's such a sad insight into the limitations on your life when you seek asylum, absolute festival highlight.
The Edge: I really love animations that do something interesting with the format, and this does that! Visually striking and creates a lived-in little world in the space of 4 minutes, fantastic storytelling.
How to Fall in Love in a Pandemic: A burgeoning couple document their year forced to live together after Lockdown. Sweet and honest, these guys are cute together, hope they make it.
Basurero: Great insight into the drug culture in the Philippines. Appropriately grimy that takes a different angle from most drug stories while staying utterly sympathetic to the situation people find themselves in when they turn to this life
The Love and Death of Yosef and Zilli: Important and raw documentary that puts an objective lens on a tough subject matter and is ultimately melancholic and grounded.
Regarding Annabel: This entire short hinges on a punchline. But it's a really funny punchline. So there you are.
Hanging Over the Atlantic: Soft and cerebral mood piece looking at a trolley that is the only connect of a small island and mainland Ireland. Seen it before-I really enjoy the calming presence it has.
Unliveable: This looks at the depressingly high murder rate of trans people in Brazil as a mother looks for her daughter after she didn't come home after a night out. It's a really tough watch and has a really fascinating and probingly spiritual ending, great work.
Hold Your Tears: Solid short about a woman and her boyfriend's father as they work to pay tribute to him after he dies tragically. Plays the emotions clearly in the space of time they have and has a beautiful final shot.
Ebb and Flow: Three women talk about their experiences surfing in Ireland. About it, nice and pleasant insight into Ireland's female surfing community and some cool surfing shots.
Drifting: Saw it at another fest, and it really perfectly captures the dynamics of friendship and its ever-shifting mode when society forces you to change. Nice, personal insight into Ireland's propensity for emigration.
Her Song: The horrors and ghosts of old Ireland slowly morph into the very real horrors and ghosts of contemporary Ireland. Evocative and excellently tempered, really sticks with you.
The Dead Hands of Dublin: Creepy and incredibly fun little story told with some fantastically moody animation. An absolute treat.
Stir: Saw this one previously, and while you may be able to clock the ending and it's a little bit rote, man is the effectiveness of it really hit you. Good measured use of the tone too.
Barry: Deeply cynical but hilarious dark comedy, effective use of a blisteringly short run time too. Though I wouldn't recommend it to animal lovers, fair shout.
Seven Feet Nine and a Quarter Inches: Another female-centered sports short, this one with a bit more meat on the bones. Really cool insight into competitive darts focused on young girls.
Dungarees: Snapshot film of a young trans man, his boyfriend who lives with him, and sister who's come to visit. This feels so fucking real and they really come across as a dynamic, layered couple in such a short space of time.
S.A.M.: Adorable coming of age queer story involving a teenager with Down Syndrome and an isolated, trouble boy he befriends. Excellently built up relationship and clever framing of just seeing them on a swing set-young love burgeoning from the most unexpected of places.
6:23AM: Another really brief one, but it's so helplessly adorable I can't help but mention it. Another one where you instantly fall for this couple (well, awkward post-coital hook-up) in a really short space of time.
The Passing: It tends to take a lot for me to just not roll my eyes at queer tragedy anymore, and this one honestly does a great job exploring societal expectations and the absolute aching burning of what could have been. Great stuff, fantastically acted too.
My Mama, A Man: Adorable documentary about an elderly woman who decides to become a drag king for a day. Full of pathos and excellent exploration of gender.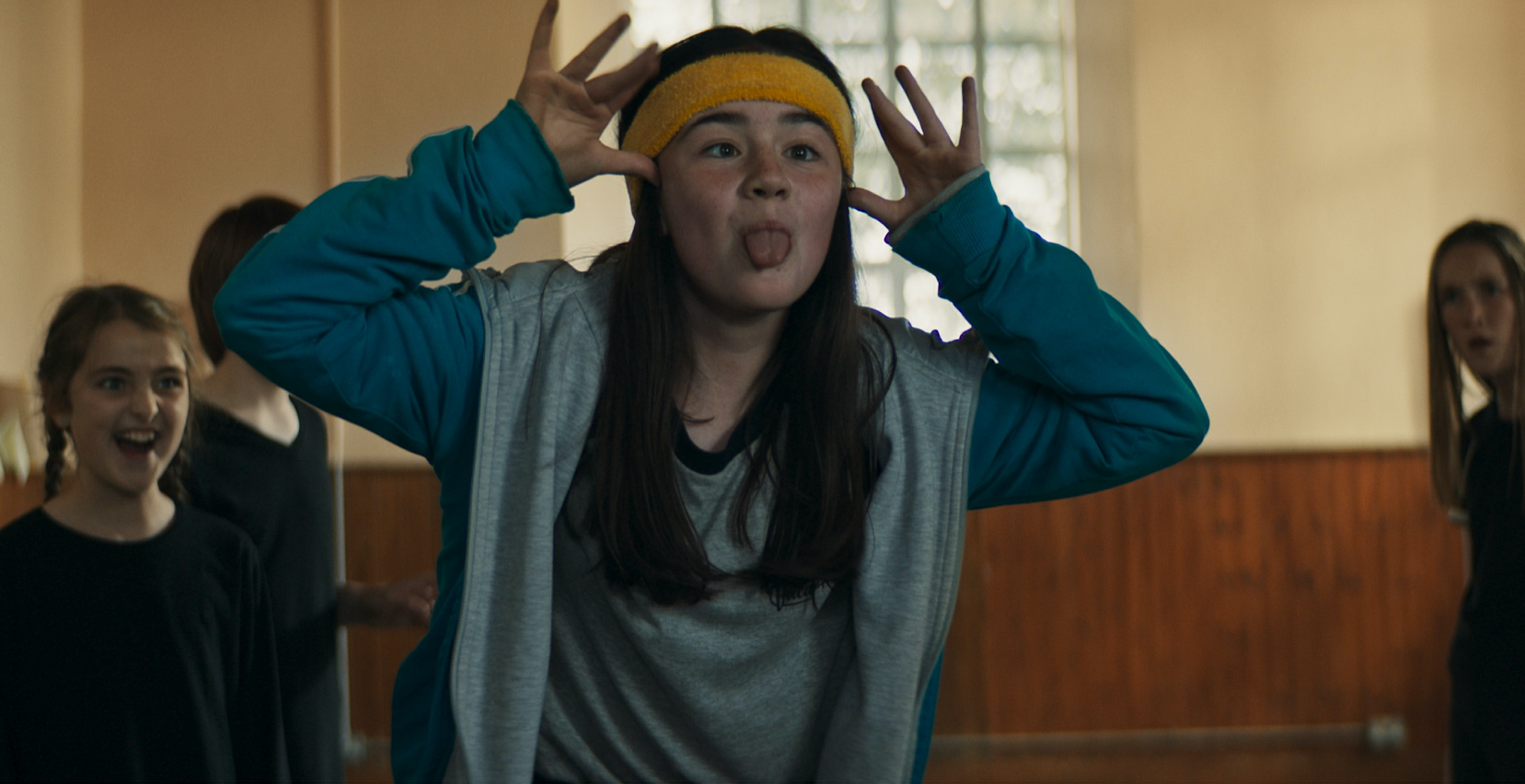 Charlie Surfer: Cute little doc about a young autistic boy who wants to learn to dab on a surfboard. That's about it, it's very likeable and I was engaged throughout.
Tina Times Two: Young girl creates an exact double of herself in the midst of trying to find a friend. Farcical and really entertaining, great acting from the lead-in both parts!
Features
So I saw, well, nearly everything on the programme. Like a great deal of a chunk at least. That's nearing 40 films by my count. I can't go that in-depth into all of them because this post will be longer than the Bible. Plus you should, like, watch the ones I recommend. So while they'll be longer than the shorts, I'll try not to make my thoughts go over 3 or 4 lines, but we'll see what happens. Here we go!
Wednesday 3rd March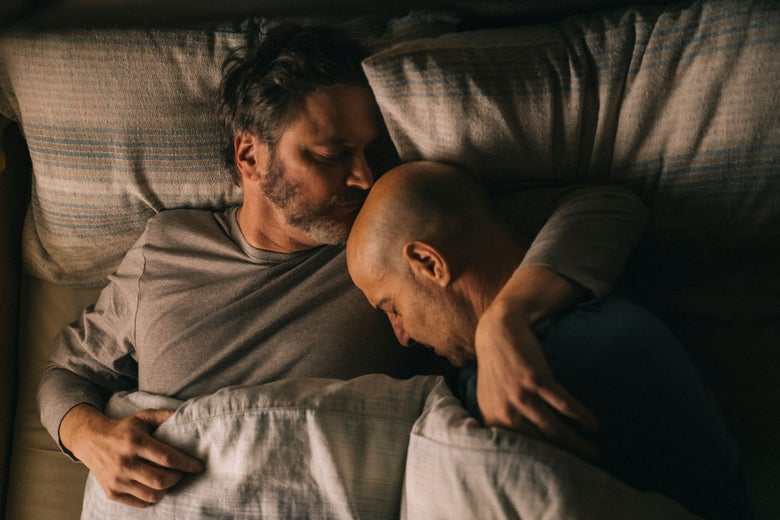 Supernova
A densely powerful, emotional and spiritually fulfilling film about a long-term couple played by Colin Firth and Stanley Tucci taking one last road trip to one of their concerts while the other faces the onset of dementia. There's such a quiet, tempered rhythm to the pacing and music that really coats this in a warm, relatable tone that really makes the gut punches hit. Tucci and Firth are an amazingly believable couple, you see their story play out in their interactions and I love how effortless the movie goes to characterise the life they've made together. Perfect to the final note. 9/10
Thursday 4th March
Underplayed
Solid and well stylised if kind of unremarkable documentary about the rise of female artists in the electronic music scene. As someone who knows absolutely fuck all about electronica it was interesting to see the textbook male-focused standards to this industry and the women who broke through this bullshit and let their passions speak for their talents. It even puts forward a lot of cool infographics. It's not something I could see myself ever checking out again, but it definitely works if you don't know a lot about the scene. 6/10
Be Good or Be Gone
Two criminal cousins get released for a weekend, where one visits his family as the other nearly drags him into the life again. This is tepid and not particularly well written-the tone bounces all over the place, the cast are not particularly that interesting and there's a lot of contrivances to get the story moving. It's not without some charms, and the more human moments with the families can work, but with the absolute deluge of Irish crime fiction out there it just gets lost in the din. 4/10
Ammonite
Kate Winslet is, of course, sensational in this ficitonalised depiction of real life paleontologist Mary Anning, a woman in the 19th century gone overlooked until she takes the interest of the wife of an interested buyer Charlotte, played by Saoirse Ronan. I love the interplay of the gender dynamics in both their relationship and how the paleontological world treats Anning, and the real grime and grittiness really adds to the period aesthetic. Sensuous and well handled, another winner by Francis Lee. 8/10
Friday 5th March
Jumbo
An isolated woman, whose mother is desperate to find love for, garners that connection from a fairground ride in a park she works at. Loosely inspired by real events, I love that this movie takes its premise so seriously and really challenges the characters and their adverse reactions to the events at hand. Noémie Merlant is excellent as the lead, it manages to be visually striking without it losing its grounded aesthetic, and has one of the strangest sex scenes I've ever seen-trust me, it is what you think and it isn't. Absolute festival highlight. 9/10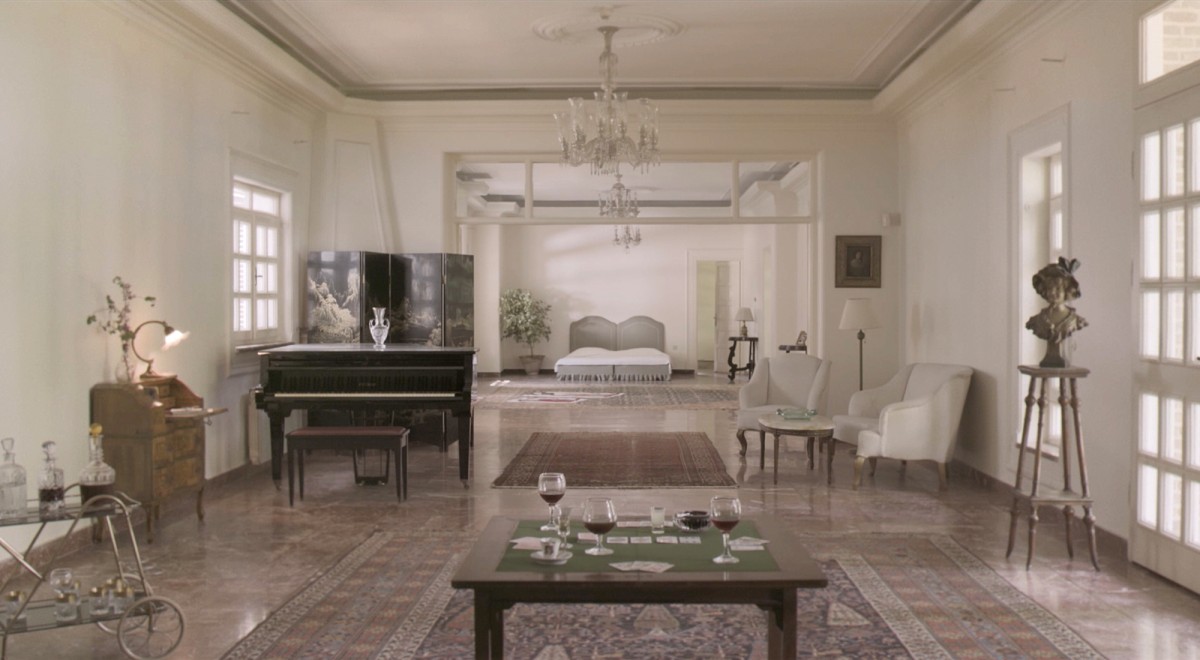 Radiograph of a Family
A documentary where the director goes over her parent's union and how that was affected by the Iranian Revolution. It's a really personal and well thought out character piece that details how personal lives are so affected by a broader political conflict with a great sense of style and presentation to keep you engaged. It may have served better in a shorter format as I felt disengaged for a lot of what was going on here, but it's solid and well worth checking out if you have the time. Interesting time capsule from a very intimate perspective. 7/10
Limbo
A note perfect and effectively powerful comedy-drama involving a group of asylum seekers trapped on a remote Scottish island as they are acclimated into the country. The sense of isolation and tense social detachment being a refugee is perfectly encapsulated here, it really knows how to play with the tone being funny as well as really gut punching when needed. The cast are wonderfully fleshed out and the insight feels pointed and something to considered with how our asylum processes are handled. Another highlight, check it out if you can. 9/10
Saturday 6th March
Gunda
Wonderful tone piece on a farm with an absolute gut punch of an ending. There's not much really here in terms of story-we're following some little piglets and other farmyard animals for 93 minutes-but the use of perspective and continuous motion as we watch them grow really sets a sense of personality and keeps you invested with its melodic, naturistic tone. You may see the ending coming (so fair warning!), but it really earns that moment and is effective filmmaking with relatively very little. 9/10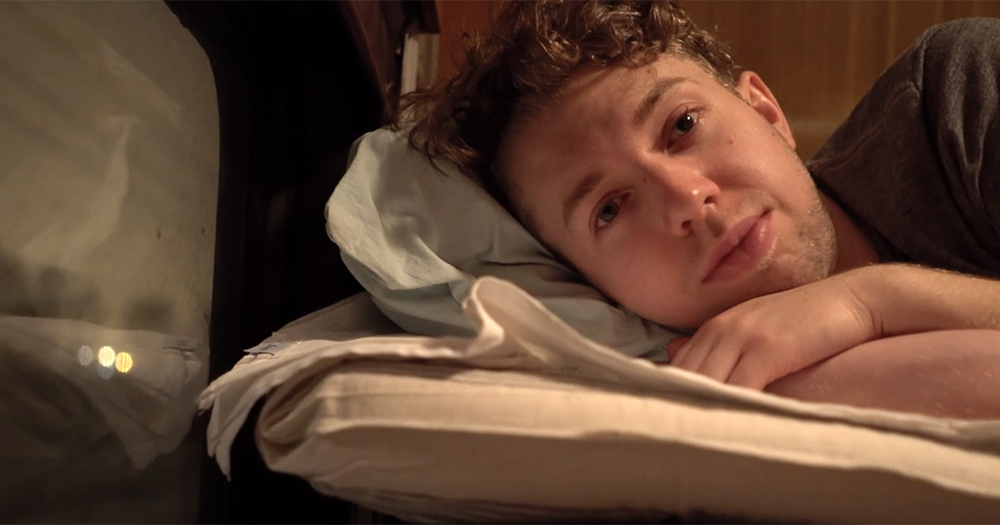 A Worm in the Heart
Inspired by the then-recent passing of same sex marriage in Ireland, an Irish director and his boyfriend travel the Trans-Siberian Railway to look at LGBTQ+ rights in Russia, their struggles and the organisations pushes to help those in the country. While this highlights a really serious problem permeating the rights of queer people in Russia, I can't help but feel this falls rather flat. I don't feel it really puts the viewers into this scenario thick and thin, and while it's extremely brave and commendable they did this trip that personal touch makes it feel very lacking. If you don't know much about the plight of LGBTQ+ people in Russia it's worth checking out, but I can't see myself visiting it again. 5/10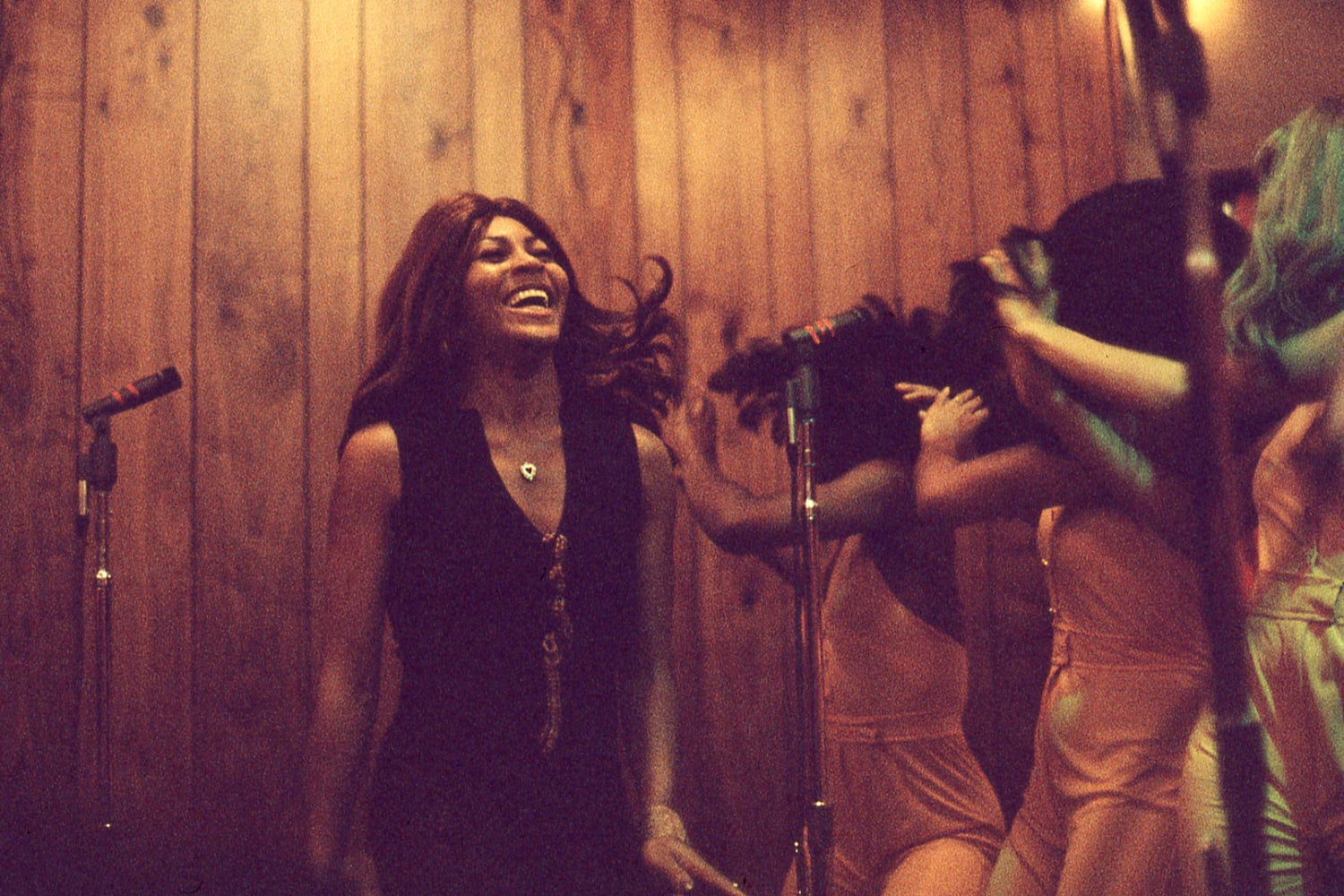 Tina
This one is a late entry, and kind of a prestigious get, because it's the Tina Turner documentary! And it's….it's a Tina Turner documentary. It's glossy, well-produced, pretty much exactly what you expect going into a documentary involving Tina Turner. And that's kind of a shame given how chaotic and important her life and struggles are. A safe overview of her life feels a little bit of a disservice. I guess if you don't know a lot about Tina Turner, this is the documentary for you. I said 'Tina Turner' and 'documentary' a lot I'm sorry. 5/10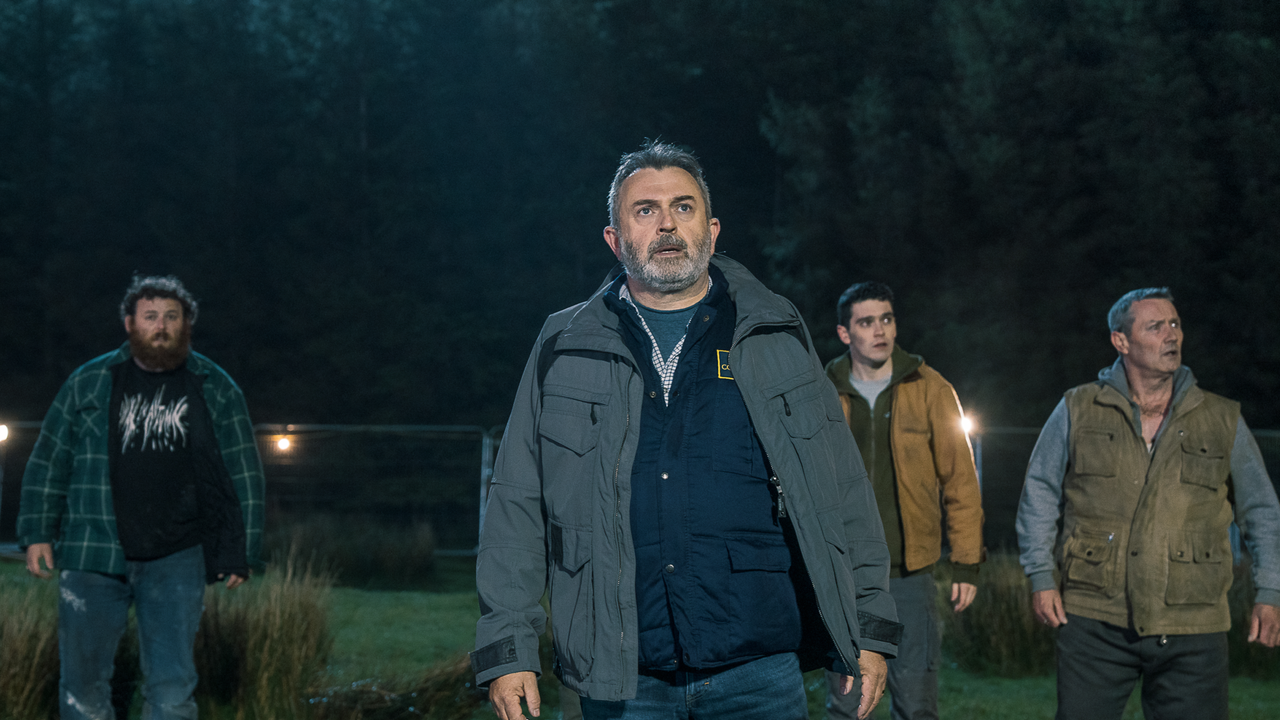 Boys from County Hell
Really fun and funny little flick with a distinctive vampire angle and a decently solid cast of characters. I don't know if it goes as hard into the comedic or horror potential as I would have liked, especially with its great opening, and the plot feels a bit flimsy in parts. It definitely felt like you should have an investment in these characters it does not earn. But it's a solid enough horror premise with some great gore that has enough to kept me going to the end. 6/10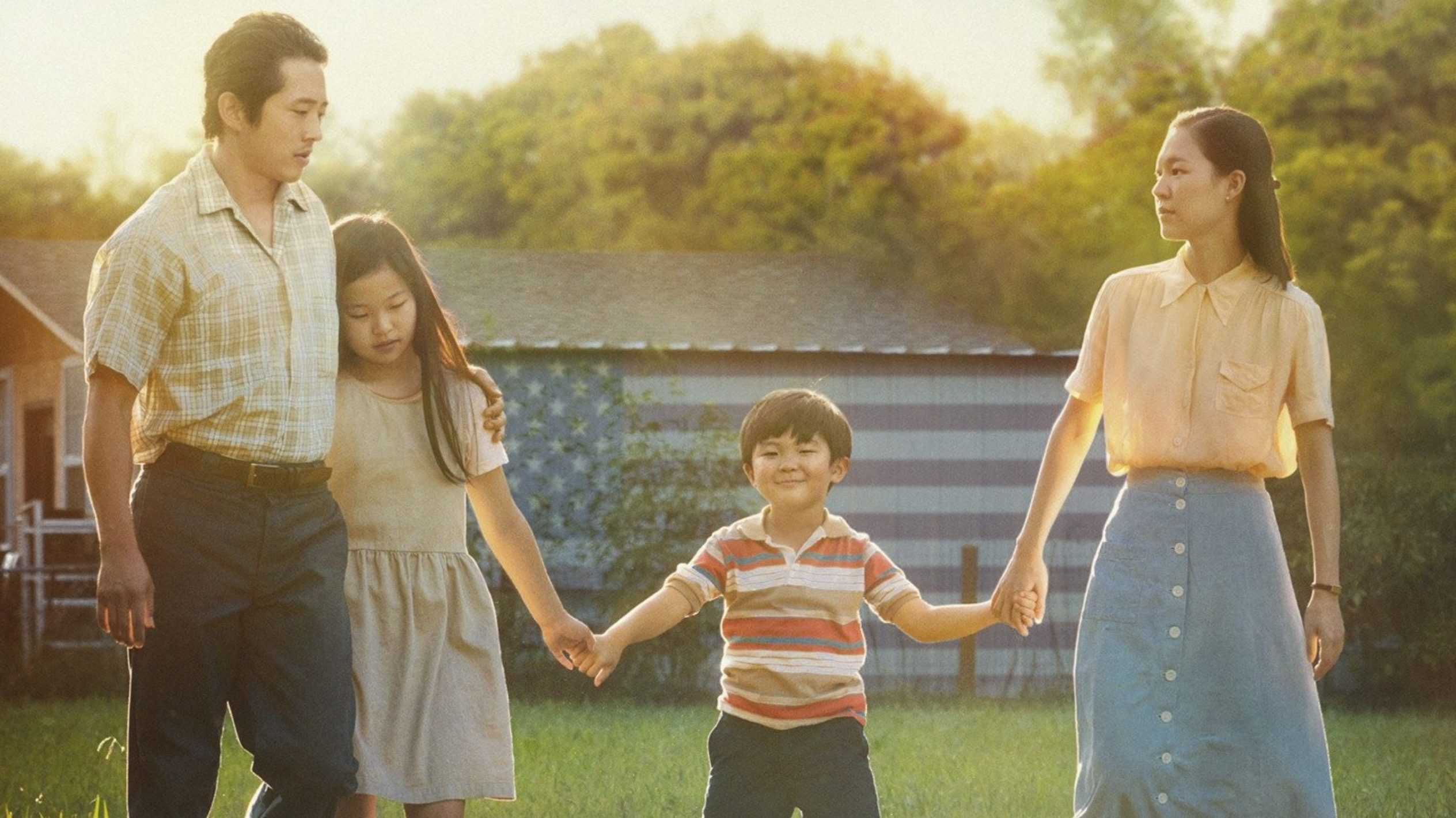 Minari
Here's a big release, and a Best Picture nominee at that. I feel it drops the lead in the final 20 or so minutes for me, other than that it's great. This family feels so distinctive, so bubbling with personality and conflicts that feels real and incredibly reflective of the time period-you totally believe this is an immigrant family from the 80s. The kid is amazing, it really gets an evocative feel out of the location in both the isolation and sense of communal detachment, and it manages to play family strife without any character feeling out of line or over the top. Great film, highly recommended. 8/10
Sunday 7th March
Lapsis
This starts off decent enough with fascinating threads about gig economies and corporate overreach, but it's an absolute slog to see played out. It does nothing interesting to explore its setting and I never feel it reaches that overall plot resolution in a way that feels compelling or impactful. While some of the designs are great, the cinematography feels really dull and doesn't give this movie a distinctive tone and feel all its own, and I just do not care about any of the cast and they're kind of unlikeable. Some interesting ideas here and there, but nothing to write home about. 4/10
Kubrick By Kubrick
This probably works better as a series of short vignettes than an actual feature-I don't really know what you get out of watching them in a narrative framework than just listening to them. But I mean it's Kubrick. It's the famously elusive director giving you insight into his work. I don't know if that works as a documentary for me, but it's an absolute must-see if you're a Kubrick head. Maybe I was just spoiled by Filmworker. 5/10
My Little Sister
Really sobering and hard-hitting illness story about a woman trying to cope with her brother's terminal condition as he tries to put on one last show. Nina Hoss gives a sensational performance, however I never felt the material really held it up to too high a regard. I really hated the subplot with her husband who came across as way too much of an ass without the film being aware of it, and outside of the lead there's just not much here to make it stand out from similar films. Rather throwaway, but maybe if you're into sombre weepy flicks it'd be your thing. 5/10
Beast Clawing at Straws
An absolutely demented treatise on greed revolving around a bag of money found in a spa. I don't want to say much else except watch it-the film continues to throw you for a loop with twists and turns. Every character is loathsome, but you completely get their motivations. It's an unravelling, multi-layered, progressively demented thriller and I absolutely fucking loved it. Some of the most fun I had in the fest. 9/10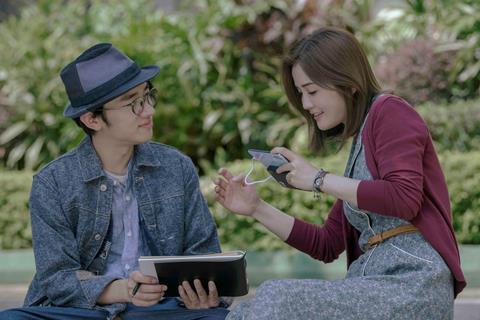 Just 1 Day
The directorial debut of longtime Chinese screenwriter Erica Li, Just 1 Day looks at a romantic but unhappy woman who is goaded by a former classmate suffering from motor neuron disease to be his girlfriend for one day. The film looks lovely, and I admire that there is a gradual shift in the MND as he's not immediately bereft with symptoms which is a lot more realistic, and that's about it. This is horrifically dull with not a lot of great performances and a terribly unmotivated structure. I have a massive id against films that use terminal illnesses in this weepy, saccharine way that pulls focus from developing said illness. Maybe if you've got more tolerance for films like this, but this really set off my "fuck this" alarm. 3/10
Playback
This wasn't a film, but a collection of music videos from Irish hip-hop artists. I never really know how to "review" music videos so to speak, I'm more giving this a shoutout because we have a huge hip-hop culture that sadly goes overlooked. Here's a list of artists featured:
Mango X Mathman (feat. Irena Drezi)
Biig Piig
Kojaque
James Vincent McMorrow
Tolu Makay
Loah & Bantum
Gemma Dunleavy
Jafaris
Rejjie Snow, Snoh Aalegra & Cam O'Bi
Monday 8th March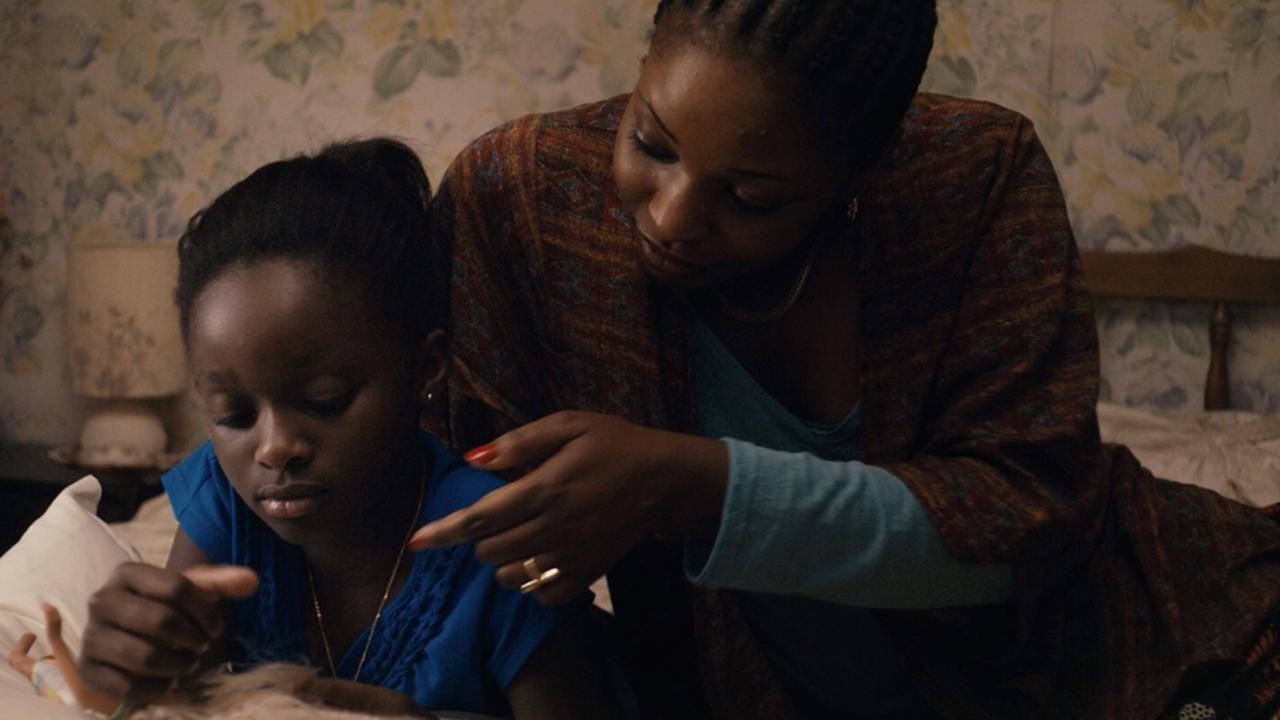 Maman(s)
This was the celebrated short by Maimouna Doucouré of now Cuties infamy. It actually explores a lot of same elements of that feature sans the gross objectifying stuff that it gained its reputation from. Religious detachment, a child's perspective, family strife, curiosity of adult topics they're too young to understand-they even both have a scene where the protagonist hide under their parents' bed and see their mother crying. I think this filmmaker has a distinctive standout voice here, I just don't find her that interesting a stylist to make her stand out. If you haven't watched the film this will give you an idea of her filmmaking without wanting to claw your eyes out.
Welcome II the Terrordome
What a fascinating 90s as hell film, the first one directed by a black woman to be widely distributed in the United Kingdom. I found it to lack focus in places and the ending is really underwhelming, but it has a style increasingly its own and the exploration of racial sociopolitical dimensions are something you don't see in movies even now, especially interracial dating from the perspective of non-white communities. It's grungy and strange and a beast entirely of its own making, and I'm really glad I caught it. 7/10
Acasa, My Home
This is a distinctive, insightful and very well produced documentary looking at a family in a rundown Romanian plot of land forced to move into the city due to development. I appreciate the myriad of perspectives from the family-some acclimate to the features of living in settled life, others don't. It doesn't treat anybody unfairly, and while I found the structure of it to be a little unmotivated in places, the subject matter of the push to modernisation unrooting family lives, ascertaining this complexity and managing to make it really pop visually is more than enough to have my recommendation. 7/10
Fidelity
This feature attempting to be a lurid and cutting look at infidelity spurred on by suspicion and jealousy ends up feeling rather ordinary and not as provocative as it thinks it is. Hell, it almost feels like a rallying cry for conservative gender roles as the protagonist feels a bit too harshly looked down on for trying to escape a clearly unhappy situation-that doesn't make her actions right of course, it just feels a bit too unbalanced, especially with the stupidly contrived way it comes back to haunt her. This honestly felt too flaccid and dull a story to really make me want to shout it out. 4/10
After Love
A woman discovers a secret life her husband kept after his unexpected death. Joanna Scanlan is incredible as the lead capturing intense and complex emotions in her stride, and the film is shot and presented really nicely with a brilliant final image. The problem is the story relies on a really annoying plot device that hangs over the entire proceedings until near the very end. This may be a personal taste thing, but it really did kill my enjoyment. I do recommend it, just taper your expectations with how the story plays out. 6/10
I Never Cry
A young Polish woman is forced to reclaim her father's corpse after he dies in a workplace accident in Ireland . This gets a little too mean-spirited for my taste. While I don't think the lead is too broadly characterised in her resentment to her father and frustration in the situation, there are a lot of times where it is hard to like her and it can affect your enjoyment. Still, it's a fascinating way to capture the expat experience from an angle most people wouldn't really think of and I do think it rounds up and the character is balanced enough so it's not a complete washout. Check it for yourself to give your own impression. 7/10
Tuesday 9th March
Gagarine
Fantastic magical realism film looking at the importance of community, architectural attachment to our history, gentrification and dreaming. The cast are seriously likeable and everything moves at a gracious pace as we're compelled by the protagonist's very personal attachment to his home set to be demolished and its association with his aspirations. Full of youthful exuberance and a pounding sense of reality coming to crush their potential, absolutely spellbdinding debut. 8/10
Aalto
This celebrates the life of Alvar Aalto, his important relationships and his celebrated architecture. While he seemed to live a life rather distinct and interesting, I can't say this is presented in a way that made me really connect or care at all about him as a person. It has stunning photographs of nice buildings, but the meat of the doc was just a dry recollection of his story and I just couldn't bring myself to get too invested. A shame. 4/10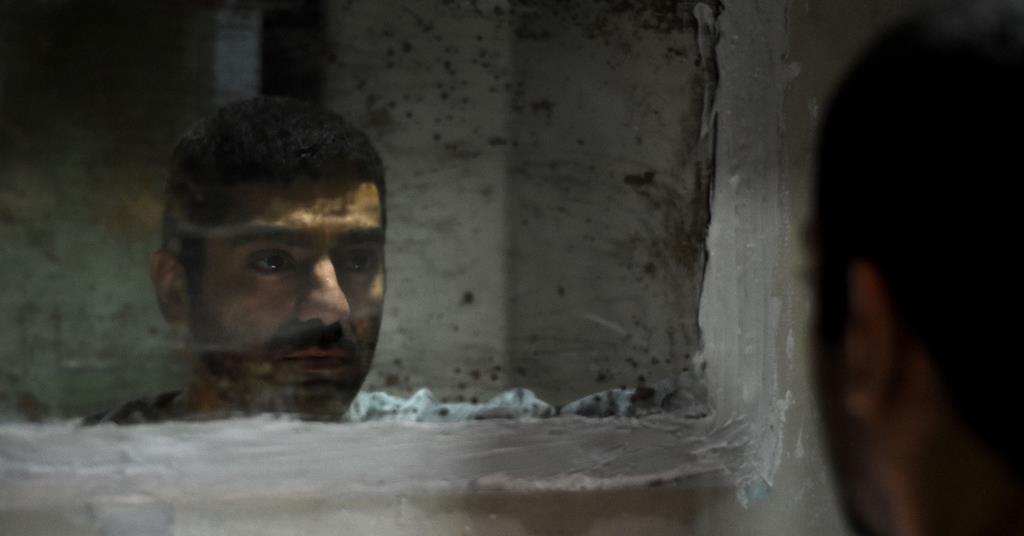 There is No Evil
This movie from banned Iranian filmmaker Mohammad Rasoulof looks at Iran's death penalty via the perspective of four vignettes. Each one is fantastically characterised and so well produced, all looking professional and well-polished. The lengths he went to not compromise the quality of his film despite facing a ban from his government is kind of nuts. This is a wonderful film that's not the most uplifting in any means but important, revealing and depressing. The pure spirit of cinema. 9/10
Father
A father struggles to regain custody of his children after a tragedy. This movie has one of the most viscerally striking openings of any film I've seen in the Fest, and it never really goes beyond that peak. That's not to say it's bad, of course-I particularly like the first half with the protagonist desert walk with the ugly vistas that encapsulated-but I found the commentary a bit of clunky and ultimately I wasn't overly satisfied with the ending. I would say check it out, just nothing I'd willingly watch again. 6/10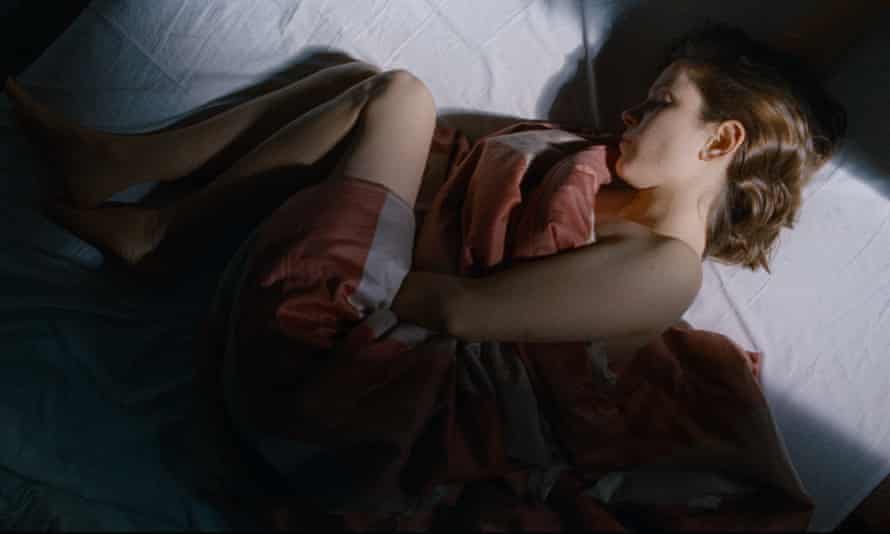 Preparations to Be Together for an Unknown Period of Time
This movie was packaged with a short film Alone Once, a COVID-made film. It's got a distinct and creative structure, but I can't say it's horribly memorable.
This is an interesting dive into memory and longing, following a woman who rearranges her life to meet a man who ultimately cannot recall her. It starts strong, but kind of peters out eventually and I found it hard to stay sympathetic or connected to the desires of the lead. I do like how they don't really depict her behaviour as right, and Natasa Stark is legitimately amazing in the part. You may get more of it than I did, and I can definitely see what people like in this one. Props for the title alone. 6/10
Wednesday 10th March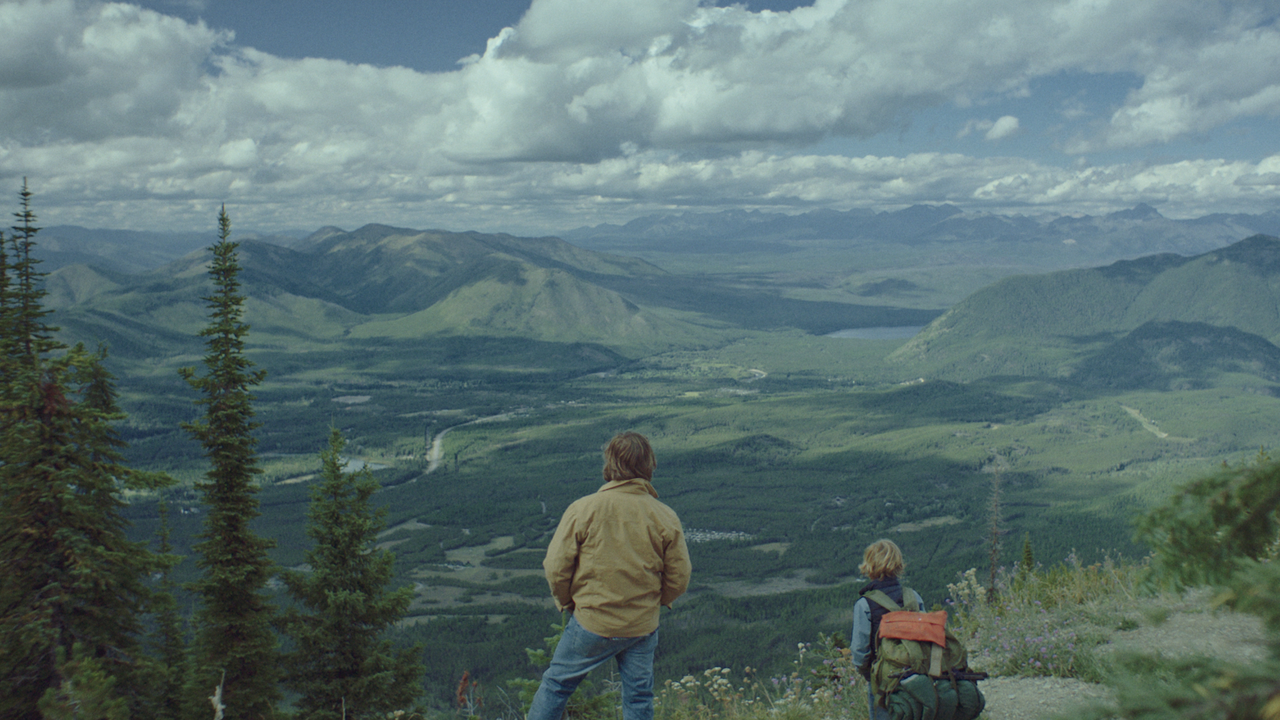 Cowboys
This was a lovely, feelgood film about a father fighting to have his son be allowed to be himself in a world and homelife that won't accept that. I admire the hell out of the filmmakers for getting a trans boy to play the part, but also take in the complicated layers that are involved in this discussion. Jillian Bell plays his transphobic mother, and I never feel they shortchange her reaction, it's a compelling and believable arc. Steve Zhan is wonderful and has a lot of chemistry with Sasha Knight, you really believe they're father and son. It's nicely atmospheric with some great scenery to capture, and while it doesn't elevate beyond a simple story of acceptance and individuality it's well worth the watch. 7/10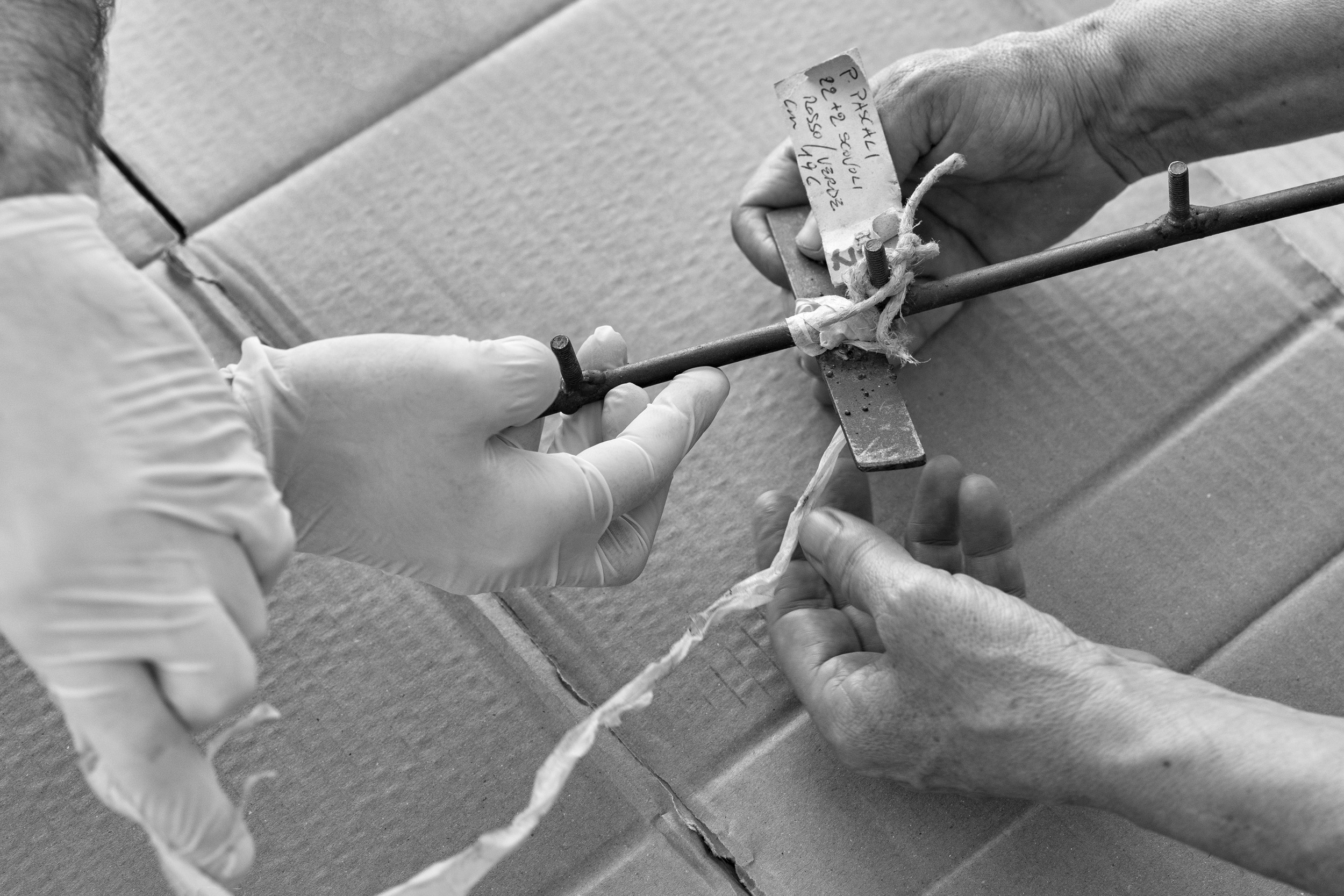 Pino
This documentary looks at the life and work of Pino Pascali, a celebrated photographer who was dead by 32. I definitely think the photography adds better to the cinematic language and makes this film pop and glide along at a decent rhythm. There's a style here given the connectivity of Pacali's life with his continued cultural relevancy through narration, but I'd be lying if that made this terribly memorable. Photos are nice, I guess. 5/10
Shorta
A rather relevant police drama about two cops who get caught in the middle of a riot in a poorer Danish region after the news breaks of a teenager dying. This can be a bit ropey and awkwardly paced, but the build up is well handled and both characters feels believable and put through scenarios that feel challenging to their ethos. It felt a bit too samey to films I've seen that tackle a subject matter like this (and I can imagine more will be coming), but it's got enough to stand out in the crowd. 6/10
The Reasons I Jump
Distinctive and cleverly thought out documentary based on a memoir of the same name from a Japanese nonverbal autistic which was considered one of the first very real insights into the effects of the disability. It's got great insight and really shows the importance of self-actualisation and for parents, guardians and all who assist those with autism to help and cooperate instead of coddle and lead along. It's visually striking, and while it has a few muddle structural issues with how it bounces between various stories, it feels like a worthy companion to the novel and worth checking out for anyone who wants a better insight into autism in all its characteristics. 8/10
Thursday 11th March
The Dissident
This documentary looks into the bizarre and disturbing death of US-based Saudi journalist Jamal Khashoggi and its connections to the Saudi Arabian government. This is a glossy and well produced feature that really hits at the heart of the terrifying control the Saudi Royal Family have and the lengths they'll go to to keep their hands on power. There may not be much here if you're familiar with this case, but it's a fascinating watch that gives insight into political overreach and insane real-life conspiracies. 7/10
Apples
A pandemic which causes people to lose their memories affects one man as he pieces his life back together. Insanely relevant subject matter aside, I dug the tone and calm walkaround as we followed our lead try to find a semblance of purpose after losing everything including his entire sense of being. I feel it's a bit too derivative of similar off-kilter absurdist dramas (unsurprisingly the director worked with Yorgos Lanthimos) and it kind of killed my vibe after a while, but it's interesting enough to check out and give your own judgement. 6/10
My Salinger Year
An all-star cast looks at the office of one J.D. Sallinger based on the memoir of a woman who worked as an assistant there. I tend to dislike films that put this weird glistening look at historical figures generally, but even ignoring that this film is really rote and dull. None of the characters are remotely interesting or have consistently compelling arcs, and its just filled with this pomp and circumstance that never feels earned or its situation all that inviting or inspiring. It's a step-up-the-ladder narrative that feels like it's pulling the damn thing up from behind you and a painful slog to sit through. 3/10
Friday 12th March
Gipsy Queen
A Roma woman shows her skills in boxing when trying to raise her family and keep her home life stable. This does a really stellar job capturing the story of the immigrant with fantastic performances and has a great, moody tone. I think the first act drags a bit, and with the conflict with her daughter being the strongest stuff here I kind of wish her relationship with her father was better fleshed out, but it's a decent watch with a dynamic lead performance and a lot of heart. 7/10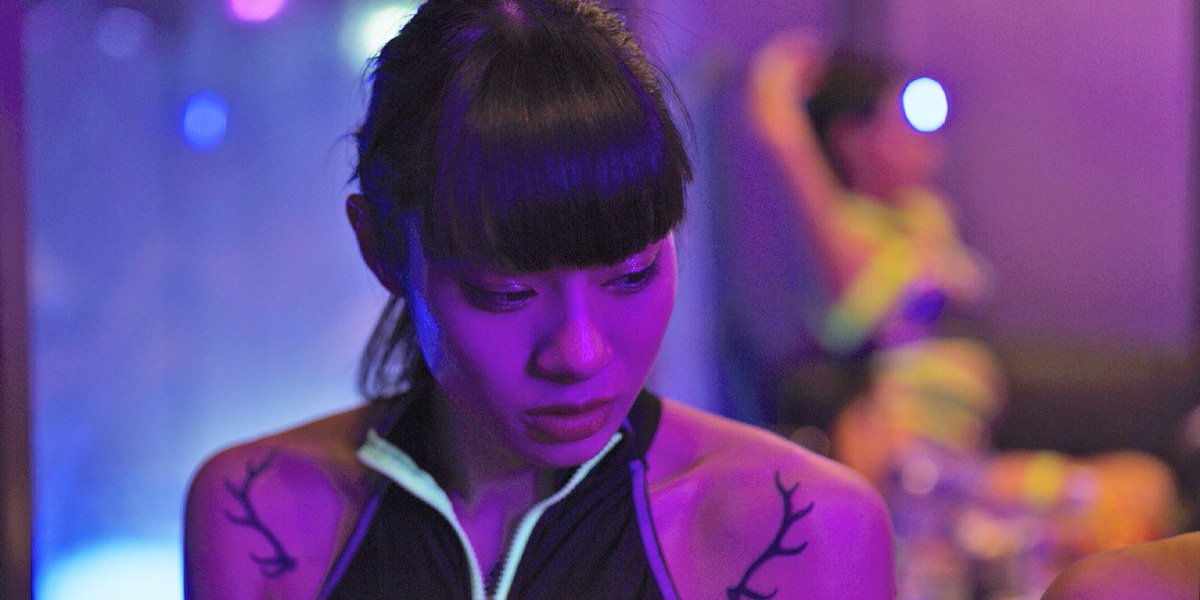 Dreams on Fire
A woman leaves home to make it as a dancer in Tokyo. This is the first starring role of celebrated Japanese dancer Bambi Naka, and it really captures Tokyo's underground dance scene in all its glory and ugliness. It's stunningly shot and really knows how to turn a beat, it's a pity the story just isn't that compelling here. It's possible you can move passed this and get more into the film's mood, colour palette and sublime energy, but this kind of wore off on me long before the finale hit. 6/10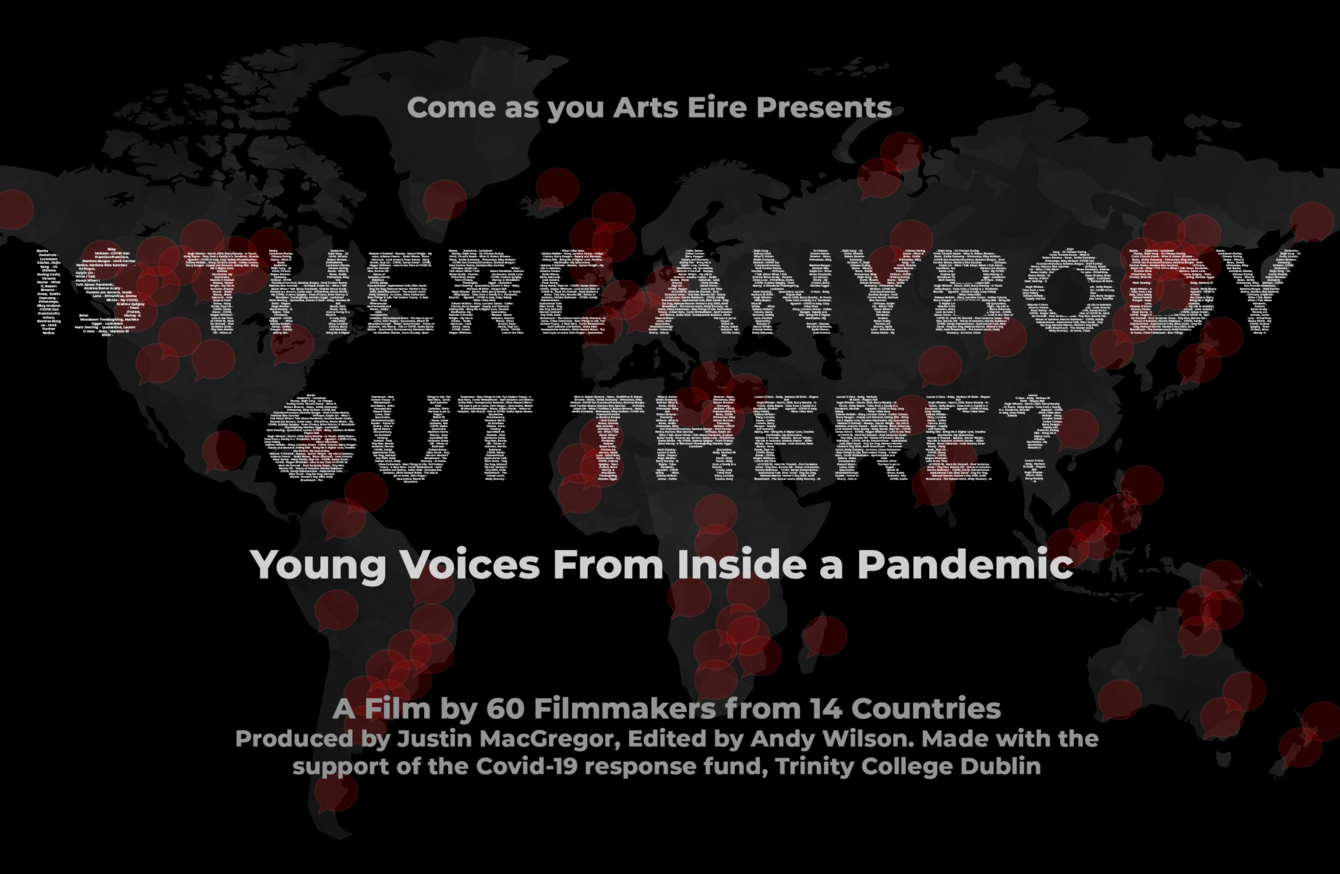 Is There Anybody Out There?
This was a group project from students at Trinity College to capture the fallout and general reflections of younger people in the onset of COVID-19. It's a bit cobbled together, with such a huge undertaking with a lot of different voices and styles coming together on the one issue, but it really helped me reflect just what was lost in this year+ long standstill from college students and teenagers. I hope they can make up for it once things stabilise. 6/10
Father of the Cyborgs
This documentary looks at the life of Phil Kennedy, an Irish neuroscientist who attached the brain of a paralysed man to a computer in the 90s, as well as other amazing feats. Such an awesome person with a valiant legacy probably deserves better than this dull as dishwater doc. This has no compelling flow or resonance, and I do not feel compelled or wowed by anything on hand. Incredible person, wonderful story, woeful film. 3/10
Dinner in America
This one starts off really awkwardly and slow for me, but once it gets going I was absolutely hooked. What an engaging, distinctive, funny and ultimately heartwarming story about two burnouts from very different circles coming together by circumstances and realising what the other has to give. The two leads are fantastic, there's a colourful and cynically droll aesthetic that really makes the film stand out. It's got great music, some hilariously stark comedy at the various dinners and a perfect scathing critique at the gripping social strata of Middle America with a hell of a lot of heart. Absolute blast. 9/10
New Order
An uprising in Mexico causes a wedding party to be disbanded and the couple separated. You know, this fascist's wet dream could at least pretend to be entertaining in the least. On top of some incredibly disgusting political implications after an admittedly strong opening it descends into misery and monotony. Terribly filmed, no character is interesting and it just divulges into absolute torture porn after a spell. One of the most unpleasant filming experiences of the year so far-do not see it. 2/10
Saturday 13th March
Wild Swords
This is a wuxia film that was actually crowdfunded and directed by a reputable film aficionado in China, which is really cool! And the end product is…fine, I guess? I feel the structure with the flashbacks is not well thought out as the momentum of the movie is just killed stone dead instead of propelling the plot in an interesting direction. There's just not that much going on, and while the action is cool it never comes close to reaching the heights and depths this subgenre is known for. It's an interesting little experiment but I feel it falls rather flat outside of one or two shining moments. 5/10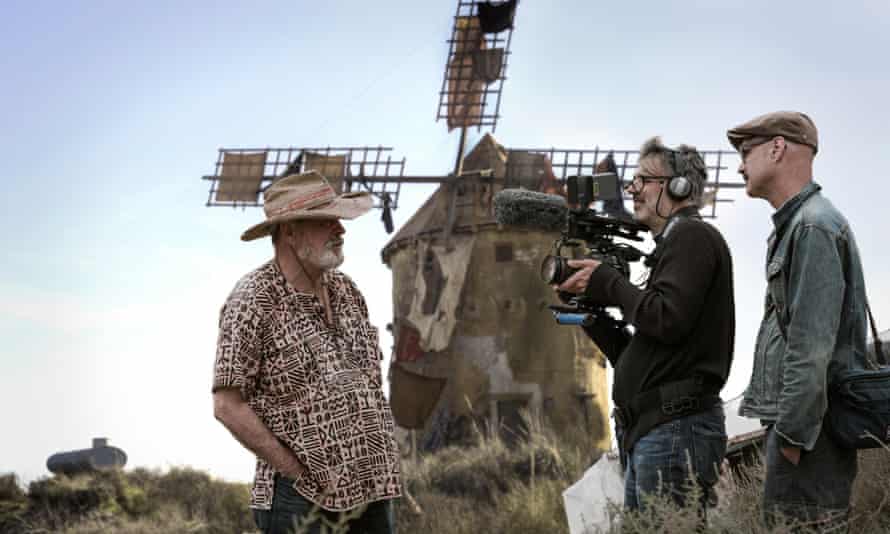 He Dreams of Giants
So I never saw Lost in La Mancha, which this is a direct follow-up of as it's the same crew exploring Terry Gilliam's exhaustive long term goal of developing a Don Quixote adaptation, which finally saw fruition recently. I feel it loses context without the prior film, but this still works regardless. It's great to see the legendary filmmaker see his dreams finally and reflect on what this meant to him both in his history and what direction his life will take from here. Worth checking out for Gilliam fans. 6/10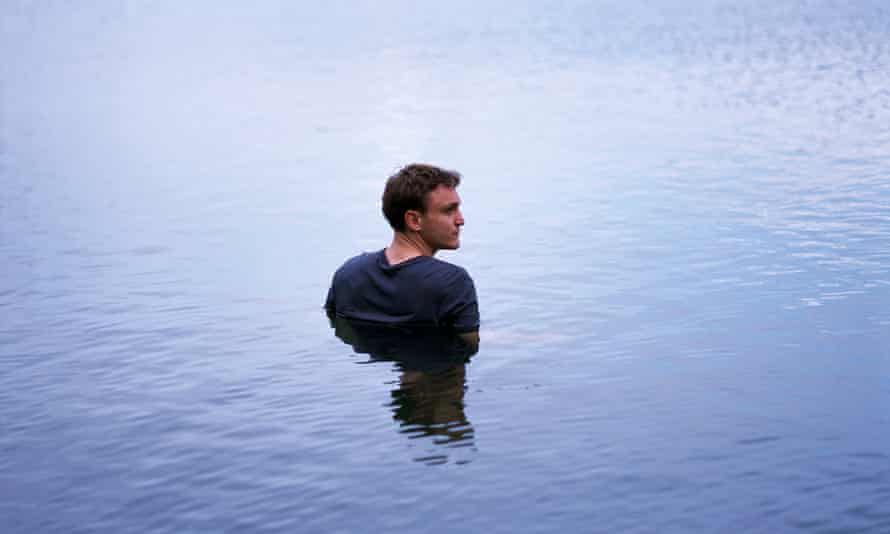 Undine
This is a pretty nifty romance film by a pretty good director based on a folk tale. It follows a woman whose life is torn asunder after her lover leaves her unannounced. The cast are great, especially Paula Beer, it's nicely shoot and suitably demure. The mythological influence is kept in the background until the ending, which felts a little bit too much too fast but I got where the director was going with it. It's a good movie and that's about as much I have to say about it. I would not watch it again, but I think you should give it a chance yourself. 6/10
Son
A mother escapes a cult only to have a strange affliction fall upon her son. I so wanted to like this as it's up my alley, but it honestly kind of sucks. The plot moves along at a rather glacial pace and I never feel too connected to the lead or her plight, and this is before it turns into absolute ass territory. It's not that well directed and it routinely suffers from tonal whiplash where it doesn't know whether to be a creepy undercutting horror-thriller or complete body horror madness, or it at least doesn't make that transfer well. A disappointment all round. 3/10
Sunday 14th March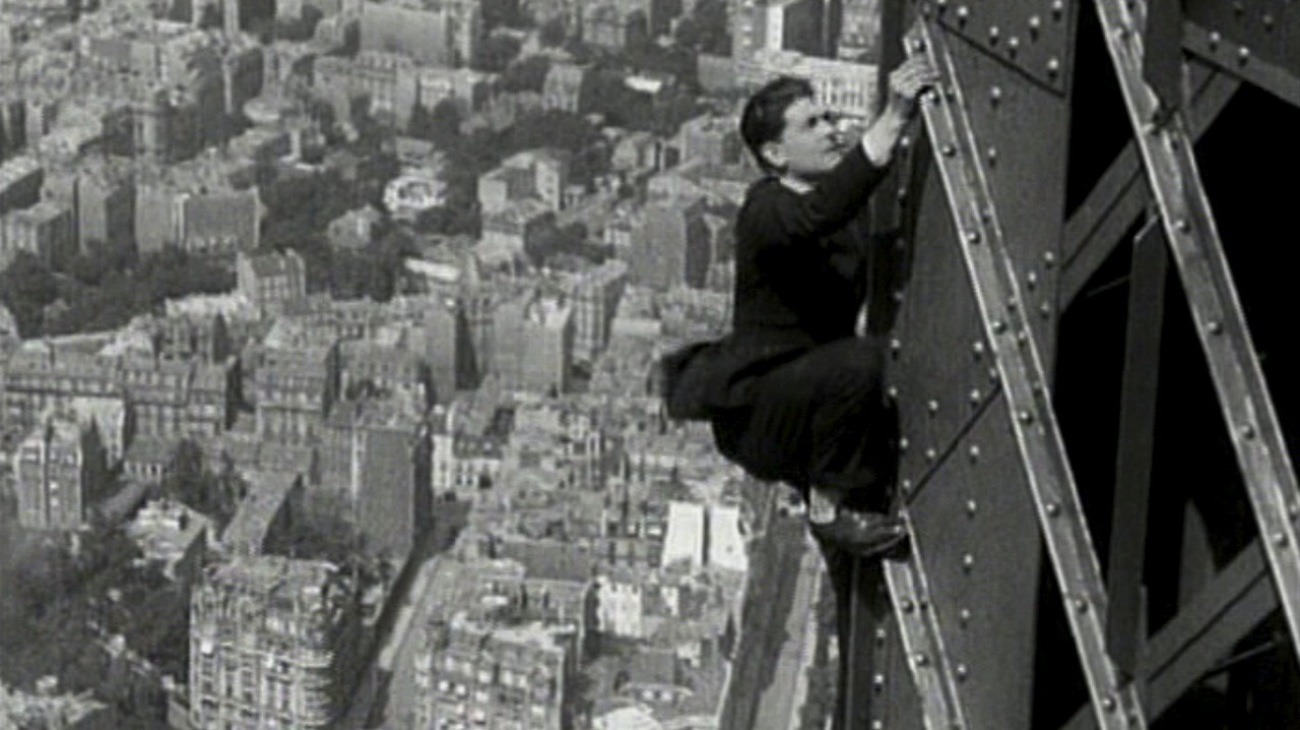 Paris Qui Dort
What an absolutely joyous classic that taps into human nature while also still remaining silly and fun. A scientist freezes all of Paris, leaving only those above level unaffected by the rays. It's a strange and breezily off-kilter character-based comedy as they do all whacky things that escalates into madness as the plot progresses. I really loved the imagery at play here and the thought that went into setting this up. A great silent romp-one of those hidden gems I always love discovering at Festivals. 8/10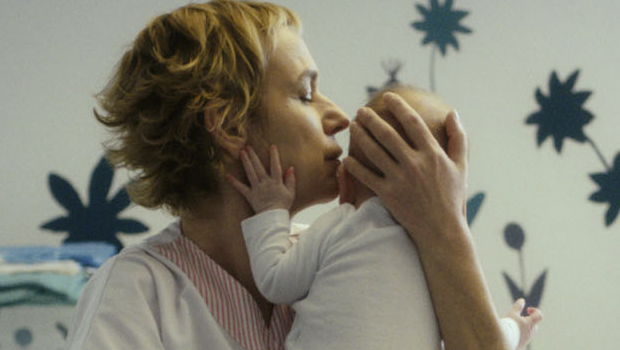 Voir Le Jour
A maternity nurse is forced to struggle with demons of her past after a tragedy at work sets her on an emotional tailspin. There's a lot that really works here, in particular the lead Sandrine Bonnaire, and I can't say I was ever bored but I don't know how connected I felt to what was going on. What we find out about her and how we do so doesn't feel nearly as impactful as it's set up, and it's a case where everything surrounding the A-plot feels way more compelling. I'd check it out for yourself, but I can't really say it did much for me. 5/10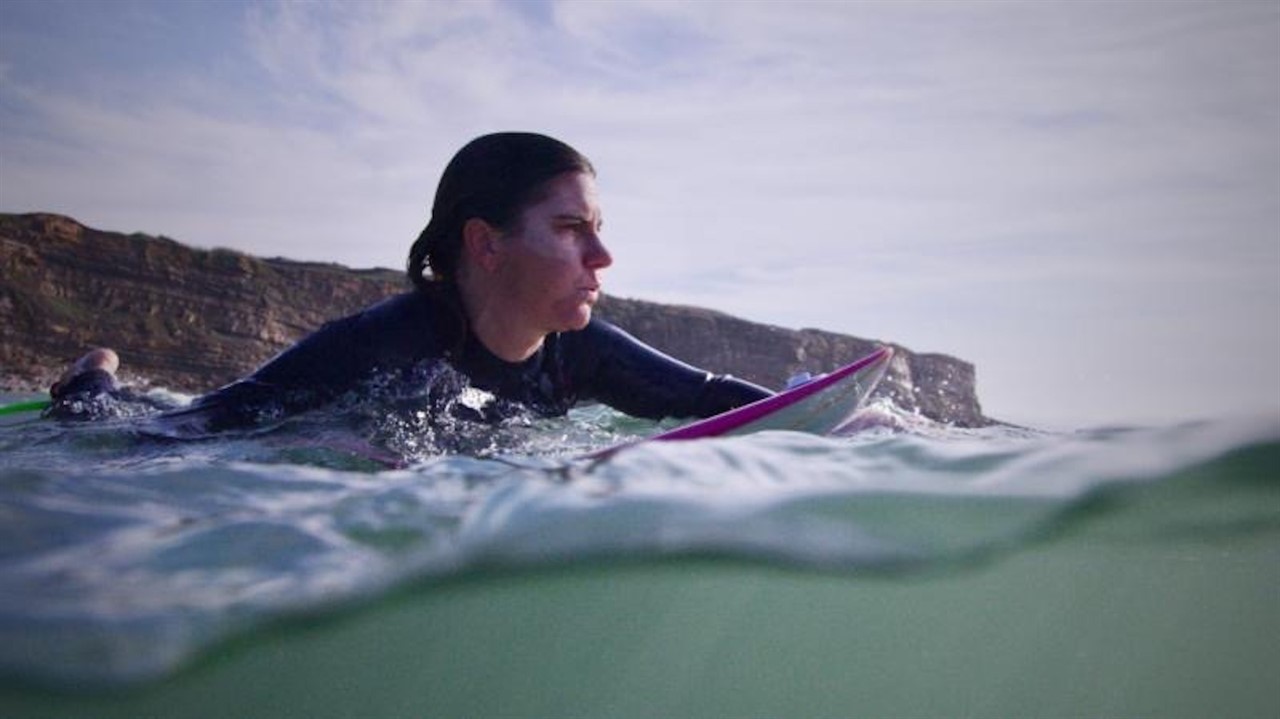 BIG vs SMALL
A Portuguese surfer must overcome a roadblock of fear and inherent chauvinism in her sport to take on one of the biggest waves in the world. It starts off decent enough, but they diverge at one point which felt out of place and the movie just stopped dead for me. I couldn't get invested in what was going on. Certainly something to check out if you're into big-wave surfing, but the contemplative words just kind of wore my give-a-shit mode after a while. Lot of the surfing shots look cool tho. 5/10
Hope
A woman faces a terminal diagnosis as she hides it from her family during Christmas celebrations. This is an excellent and appropriately moody struggle of mortality and how it affects you and everyone around you with the possibility it can be gone. Andrea Braein Hovig and Stellan Skarsgard are incredible as the leads and you completely buy their chemistry. This feels so real and passionate in a way that's also dramatic and really emotionally fulfilling. I can't say it's one of the best dramas about terminal illnesses ever made but it's a damn solid one. 7/10
Social Media: Facebook Twitter
Profile Pic Credit: belle.at.her.finest