Note: At the time of writing this, neither Michael Jackson nor R. Kelly have been legally convicted of any sexually based crimes as described in the documentaries. The two men who were the subject of Leaving Neverland, James Woodchuck and Wade Robson, are currently appealing a court's decision to dismiss their claims against Jackson's estate pertaining to sexual molestation in 2015, without the court passing judgement on whether these allegations were true or not. R. Kelly is currently facing 10 charges of aggravated criminal sexual abuse, throughout which he has maintained his innocence. When describing instances in these documentaries, I will be writing as if these allegations occurred for simplicity's sake and due to my own personal belief in their validity, but it is not up to me to declare their definitive factual basis. This article is not meant to pass judgement on either of them, merely to examine how these narratives were handled.
I decided some masochism was in order over a weekend and binged two documentaries exploring alleged sexual exploitations of famous musical artists. As you likely picked up, they were Surviving R. Kelly and Leaving Neverland. If you were living some kind of special rock during the start of the year, the former is a 6-part miniseries focusing on the disturbing sexual abuse and grooming accusations lobbied against the R&B star. The latter is a full-length documentary film about two men who accused Michael Jackson of sexual misconduct when they were children. I found the proximity of their release and how differently they tackle the men they accuse so fascinating. They're great examples of exposé documentaries for something so sensitive and disturbing.
Surviving R. Kelly is an in-depth breakdown of the singer's methodology, choosing of his victims, methods of protecting himself, and the survivors' own trauma and point of view of how he operates and seduces people. It takes careful and excruciatingly detailed time to show you how he targeted the women he abused, how he manipulated them into sexual slavery, and how he used his fame and accolades to cover it all up. It covers so many grounds too, even bringing in psychological profiling and the broader cultural context that affected his actions. An example of this is how all his victims being young black women and girls could have played into it.
Leaving Neverland is much more of a personal narrative. We follow only two survivors as they talk about their friendship of, and later abuse by, Michael Jackson, and how their families were involved. They talk about how he also used his fame, but in a way that uprooted and changed their entire families' lives, and how that was part of the seduction. It gives us a glimpse into how much this man affected the lives of these people, even before the revelations of the assault. On top of his grooming process, it really displays the complicated feelings of love and adoration that lingered in his victims long afterwards.
Now, that's not to say that Surviving R. Kelly doesn't give us that human element or how the families of survivors were affected, far from it. Something that comes to mind is a subplot in the later episodes about a mother who desperately tries to reunite with her daughter who was living with Kelly and completely cut off from her. Nor does Leaving Neverland go away from evidence-based arguments. We see handwritten letters and hear suspicious voice messages. But this is the general framework of how the material is presented. Surviving R. Kelly is about the abuses R. Kelly has committed. Leaving Neverland is about two survivors of Michael Jackson's crimes.
Both these approaches have their benefits. With only two accusers instead of the myriad of them in the R. Kelly doc., we get a very clear and detailed picture of who they are and how this abuse has shaped them. It's also a clear and concise insight into child grooming and how it operates via one of the most powerful men in the music industry at the height of his career. But Surviving R. Kelly also gives us a detailed account of Kelly's methods, as well as his dodges and how this fits into a larger context of sexual predation. It's also packed with so much information, survivors' testimonies and incriminating stories.
Now, both are emotionally impactful, and are framed by certain limitations. Michael Jackson has been dead for a decade now, and a lot of this stuff happened 20 or 30 years ago. R. Kelly is both still alive and still active. Also, not as many people are willing to talk out in favour of MJ being a child predator, whereas so many goddamn people are interviewed to speak about Kelly. This includes members of his own family. The Jackson family still have some powerful influences over the entertainment industry and would never have agreed to participate in this. Surviving R. Kelly also runs at 6 hours whereas Leaving Neverland clocks in at 4, and those two hours really make a difference.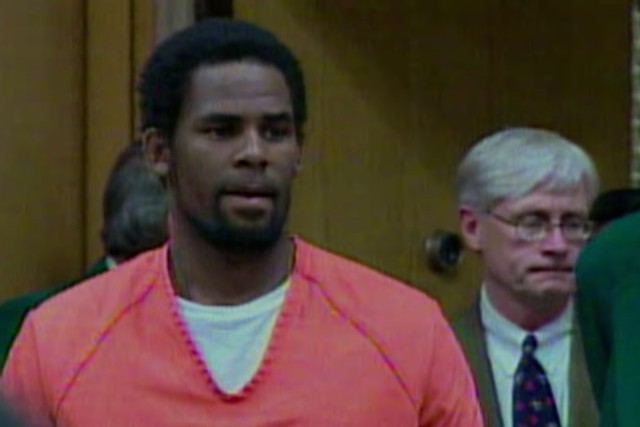 Let me be clear that Leaving Neverland did have a massive impact, and I found the two interviewed to be credible in their accounts. I'm not out here to prove or disprove either, I just want to evaluate how both handled their cases. Whichever one was better is really what you're looking for. Surviving R. Kelly is such a largely detailed and methodically put together exposé on the singer that it's almost suffocating in what it reveals, but it fails to find a connective narrative to put these in, even if it's emotionally devastating and angering to hear these women and how they were affected. Leaving Neverland has such a strong narrative pull, you really feel the lives and weight of these men's feelings about Jackson. It does a great job showing just how destabilising a person who betrays your trust in such an unforgivable way has.
Like I said, I found both to be compelling and believable, and are examples how sensitive and impactful cases can be tackled in ways appropriate to their crimes. Seeing how so many high-profile celebrities are being exposed like this, I think this kind of framing and building cases is important. Studying how media tackles celebrities should give us pause for thought, because how these stories are framed and shared will make a difference in how they are stopped.